Good accounts receivable management goes beyond reminding customers to pay. It involves identifying the reasons for non-payment, determining the customer's credit rating in advance, frequently monitoring the customer's credit risk, detecting late payments in due time, reducing the DSO and preventing bad debts while maintaining good customer relationships.
Emagia's Intelligent Receivables Management Solution brings the much-needed visibility into cash flow forecasting by providing a single view across receivables, DSO, credit, deductions, collections, disputes, payment prediction, dispute prediction and all related information. The comprehensive solution comes with necessary tools and analytics to offer unparalleled levels of performance in the face of ever-changing business conditions.
Why modernize Accounts Receivables?
Modernizing accounts receivable (AR) has been highlighted as a means to get quick return from digital transformation efforts. However, heavy dependence on legacy systems and manual processes for many years has slowed down the AR function. The current global uncertainty and economic pressures have once again brought AR back into focus for businesses as maintaining sufficient liquidity has become a topmost concern.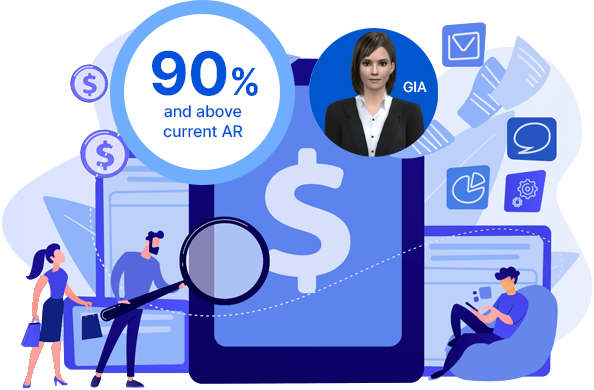 Intelligent AR Management is the Key
Intelligent AR has become integral to business success. Recent research shows that organizations with intelligent flexible AR management solutions are well-positioned to withstand current market conditions to find pockets of growth. Today many businesses are transforming their rules-based and data-centric AR functions through the use of technological advancement such as machine learning, automated analytics, advanced workflows, AI-powered digital assistants, touchless payments etc., to survive, sustain and thrive in the new normal.
Emagia Edge in AI-Powered Receivables Management
Leveraging automation, analytics and AI, Emagia'a Digital Receivables Management solution exponentially improves cash flow, monitors the credit risk, drives customer satisfaction and frees up teams for tasks that have a greater impact on the bottom-line. The solution seamlessly integrates multiple financial systems and gathers all customer credit and collections data onto a consolidated system. It offers real-time access to comprehensive portfolio information to empower businesses make informed decisions.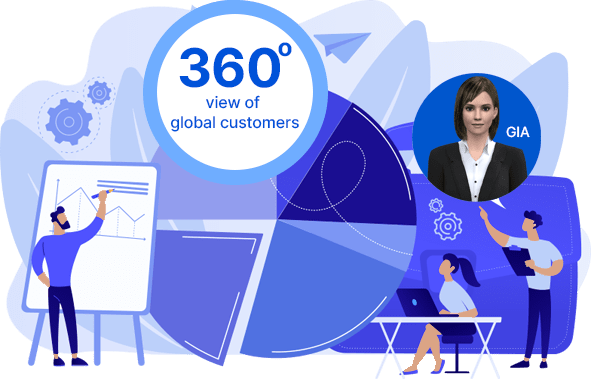 Intelligent Cash Flow Forecasting
Our Accounts Receivable Management solution tracks, stores, and analyzes customer payment pattern to precisely predict collections volume based on past payment trends. This feature enables businesses to generate follow-ups to only those customers not falling in the normal payment pattern. This improves the AR team's efficiency while enhancing customer relationships.
Multi-site Multi-organizational Hierarchy
Emagia's AI-powered AR Management solution a features a hierarchical structure that allows viewing information across multiple customer sites as well as multiple organizations within the customer's company. This powerful capability allows you to slice and dice your information, formatting it to meet your collectors' specific needs.
Solution Highlights
Multi-level Parent-Child Hierarchy
Connect customers at multiple hierarchy levels
Customer Master Rollup/down
Consolidate credit risk, AR, statements, invoices, disputes and payments
Customer Master Creation
Interface to ERP / MDM to create Customer Master
Customer Master Updates
Update key customer credit risk attributes based on periodic and ad hoc credit reviews
Customer and AR 360 One Global
All customer-related data and documents in one place
Predictive Analytics driven Collection Risk Bucketization
Collection risk bucketization based on customer payment behavior
Key Benefits
Emagia's AI-powered AR Management offers benefits such as:
Leveraging machine learning to speed up/streamline AR function
Automating workflows by unleashing the full power of AI
Improving cash flow and optimizing working capital
Enabling better credit decisions by evaluating credit risk profile of customers
Ensuring maximum productivity with intelligent analytics
Automating lower-level tasks and freeing up resources for higher-level tasks
Delivering enhanced customer experience
Improving collaboration between various teams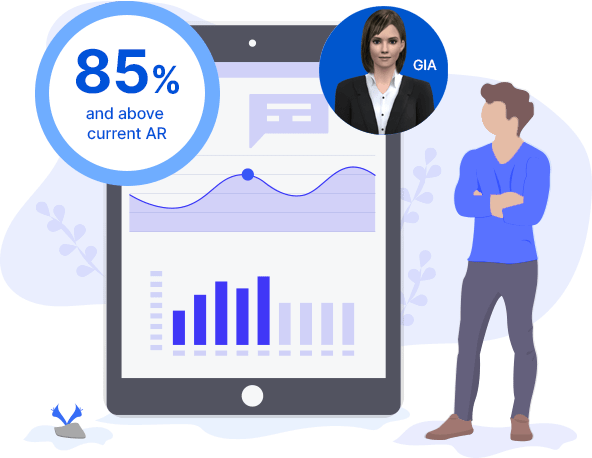 Customer Success
Case study
Convatec
Learn how ConvaTec, a global medical products and technology company, has successfully transformed their global accounts receivable processes to the new digital normal with Emagia.
Learn from our MasterClass