Collections Automation
Predictive analytics is a smarter way to boost your cash flow.
Improve Your Cash Conversion from Receivables
The Emagia digital collections management software is designed for collectors and AR specialists who need to be laser-focused on enhancing digital collections efficiency. The module provides all the necessary tools and actionable information collectors need to maximize their cash conversion efficiency.
Emagia's Digital Collections Automation Software
These tools include process automation, collaboration, and document management, bundled for maximum efficiency. Information is consolidated and presented in concise, easy-to-understand formats, dramatically streamlining the collections process.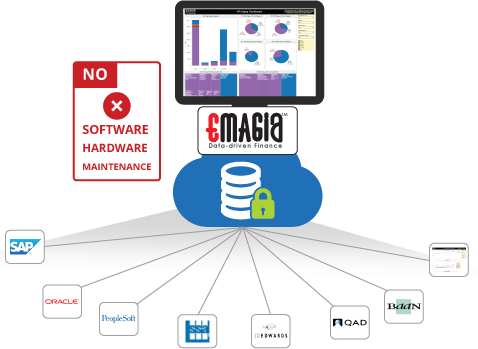 Configurable Collections Strategies
This powerful feature in the collections automation and management application allows collection managers to build and implement specific strategies and procedures for their departments. Strategies can be modified dynamically using multiple parameters such as type of account, customer payment trend, balance, period, aging, customer etc. All of this directly translates to follow-up tasks for individual collectors, ensuring collector activities consistently align with defined goals and strategies.
High Efficiency Collector Workbench
All account information – invoices, sales, shipping, contract details, contact information, payment trends, and available credit – is available at a single click. That, coupled with an easy-to-use task-oriented workspace, makes collectors hyper-efficient. It also provides extensive notes, promise-to-pay and dispute recording capabilities, all available at multiple levels – by customer, by single and multiple invoices.
Guided and Prioritized Task Lists
This feature in our Collections Management software focuses on prioritizing strategy-driven tasks, ensuring that collectors' efforts are focused on those tasks that have the most positive impact on collections performance. The task list is color-coded to highlight different types of tasks and provides detailed drill-down to the workbench for follow-ups. In addition, this feature allows the highlighting of payment trends and broken promise-to-pays, ensuring timely follow-up.
Automated Reminder and Dunning Letters
Emagia offers powerful, customizable reminder and dunning letter automation capabilities. Using pre-defined templates, letters can be sent in mass or individually. A complete history of all letters is maintained, ensuring that collectors have all pertinent information during customer interaction.