Emagia's AI-powered Collections Automation solution empowers collectors and accounts receivable (AR) specialists to maximize cash conversion efficiency. This cloud-based solution is equipped with the necessary tools and configurable collection strategies to improve collections management.
Why Automate Collections Management?
For years, the accounts receivable (AR) function suffered from a lack of digital transformation and relied heavily on legacy systems and manual processes for collection activities. While major accounts continued to receive the attention they required, medium and small accounts often remained neglected, paving the way for the growth of bad debts. As a result, AR became inefficient with no visibility into the global receivables portfolio, inadequate invoice distribution, difficult collections forecasting, no automatic account prioritization, and no escalation matrix.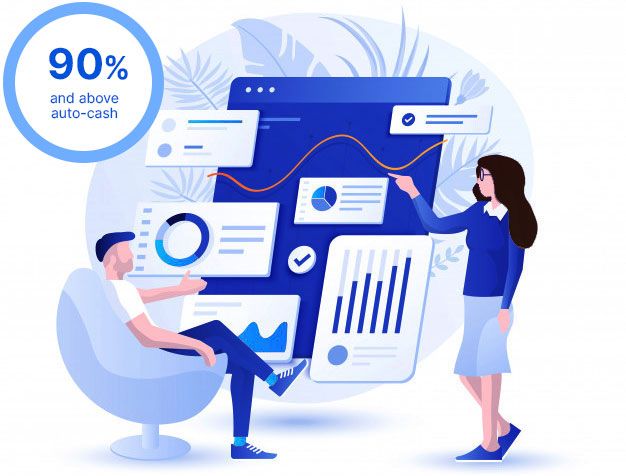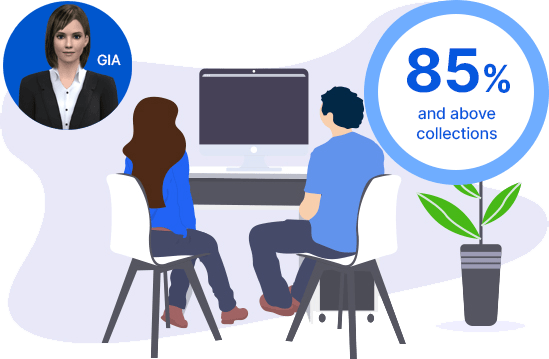 Emagia Advantage in Collections Automation
Emagia's AI-powered collections automation solution comes with smart tools and best-in-class collection policies. The module prioritizes work lists, boosts collection process with AI-powered digital assistants, resolves disputes with smart dispute handling, and enables touchless automaton for collections.
Emagia's Collections Automation software provides configurable collection strategies for collection managers to build and implement specific strategies and procedures for their departments. The high efficiency collector workbench provides all account information—invoices, sales, shipping, payments, available credit etc.—at a single click. The module even prioritizes task lists with strategy-driven recommendations.
Solution Highlights
Digital Invoicing and Payments
Shift from EIPP to DIPP and bots assisting posting of the invoices to customer portals
Predictive Collections and Strategy Automation
Data-driven personalization in collections strategy and correspondence
AI-Powered Digital Assistant
Boosting collection process with direct customer reach to enable payments
Smart Dispute Resolution
Resolving disputes quickly to increase transparency and gain customer trust
Task List Prioritization
Account prioritization with strategy-driven task lists, collection notes
AR Portfolio Alerts and Third Party Integrations
Credit Risk Monitor, NCS – Liens and Bonds, Bankruptcy Monitoring
Boost Your AR Efficiency with AI-driven Collections
Touchless Collections
Gather data from a variety of sources including external feeds, customer activities, collection executives and automate follow-ups
Intelligent Task Lists
Optimize cash flow by automatically generating task lists and accomplished tasks. Leverage smart data to empower collection executives to improve collections efficiency.
Dispute Management
Streamline dispute management with easy-to-track built-in tools that provide a 360-degree view of the root causes, status, escalation, and resolution.
Automated Dunning
Minimize the number of manual touches and frees up resources for higher-value tasks by automating communication to customers.
Rules-driven Collection
Treat each customer unique with configurable strategies that enable collection managers to build and implement customer-specific collection strategies.
Promise-to-Pay (P2P) Tracking
Utilize real-time workbench to track and close promise-to-pay commitments as soon as the remittance information is reflected in the ERP system.
Gain Exponential Advantage
Learn from our MasterClass