Emagia's AI-powered Dispute/Deduction Management Solution provides the much-needed visibility to the accounts receivable (AR) teams and enables them to collaborate with other teams in tracking down the root cause of deductions and disputes. The solution comes with powerful features that automatically activate the appropriate workflow to resolve the dispute.
Why consider Digital Automation for Deductions?
Deductions occur when a customer short pays an invoice. Customers usually take deductions when they feel the amount they are expected to pay is not appropriate. While promotional deductions are authorized in advance, unplanned deductions can significantly impact the bottom-line, erode the gross profit margin, and misrepresent the AR. Hence it is important to clear deductions from the AR ledger on a timely basis. However, processing deductions manually is tedious, error-prone and costly.
AI-powered Digital Automation for Deductions can automate up to 80% of manual deductions processing, including creating and identifying deductions from various customer-provided remittances. It transforms deductions processing from a costly low-value activity to a high-value activity. Using AI-powered digital automation, businesses can gain a consolidated view of deductions from multiple ERPs, eliminate unknown deductions and optimize workflows that provide visibility and automated tracking.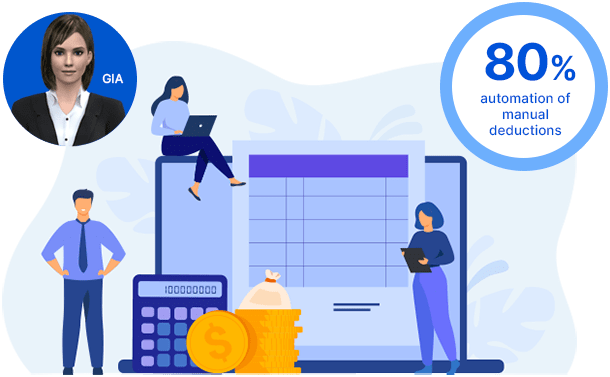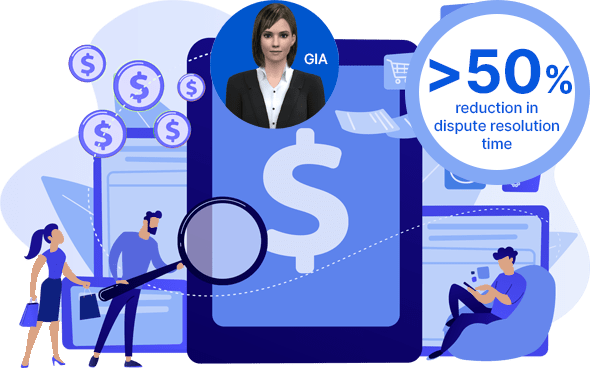 Emagia Advantage in Digital Automation for Deductions
Emagia's AI-powered Deduction Automation software delivers powerful reporting capabilities on deductions and disputes, helping businesses identify patterns and root causes associated with the issues, leading to resolution.
Emagia's Deductions Management solution replaces the cumbersome manual matching process. It prioritizes daily task lists and associated workflows to improve the staff's efficiency while minimizing errors. Leveraging artificial intelligence, the module adopts a proactive approach to managing deductions efficiently. It eliminates gray areas, and creates best practices to evaluate write-off thresholds to help businesses get ahead of the "deductions" curve.
Solution Highlights
Automated Deductions Processing
Auto-identify short pay, over pay with reason codes, auto generate and resolve disputes through workflow
Dispute Reason Codification
Configurable reason codes based on best practices from across the industry
Automated workflow approvals
Routing based on dispute reason codes. Graphical workflow process. Audit trails.
Rules-based Bulk Claims Processing
Auto-approvals based on business decisions
Credit/Debit/Write off/Reversal/Rebill
Provide the right outcomes post deductions processing through to ERP system to generate Credit/Debit/Write-off/Reverse/Rebill
Digital Assistant to Resolve
Reminders and communication on resolution process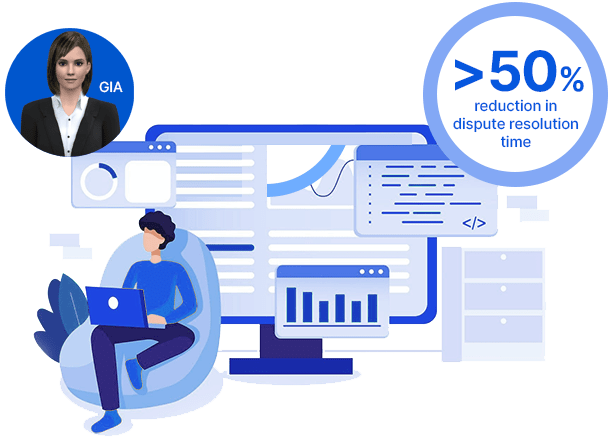 Protect Profit Margins with Digital Automation for Deductions
Proactive approach to managing deductions
Prioritize the assignment of deduction and dispute types
Automate up to 80% of the manual work in tracing and resolving deductions
Easily identify issues and trends with intelligent data
Improve customer experience and loyalty
Increase revenue and profits
Reduce the Deductions resolution time by over 50%
Customer Success
Best Practices
World-class Order-to-Cash Performance
See how a global medical products supplier reduced the deduction resolution cycle time to 5 days, improved auto-cash hit rates from 50% to 80% while reducing the DSO.
Learn from our MasterClass