Emagia AI-powered Cash Application is a cloud-based solution that easily integrates with leading banks, electronic lockboxes and ERPs. This intelligent solution leverages automation, analytics and AI to match invoices to incoming payments and remittances that come in multiple formats, in various data & document formats, in many languages and currencies.
Why Automate Cash Application?
Cash posting is often expensive, time consuming and error-prone. Before automation, accounts receivable (AR) professionals were caught up in the outdated paper-based processes that involved manually matching payments and remittance information. The inefficiency in this tedious process often had serious impact on businesses since a "fully paid" customer may continue to receive late notice reminders, while another customer is marked "paid" while no funds have been received from them.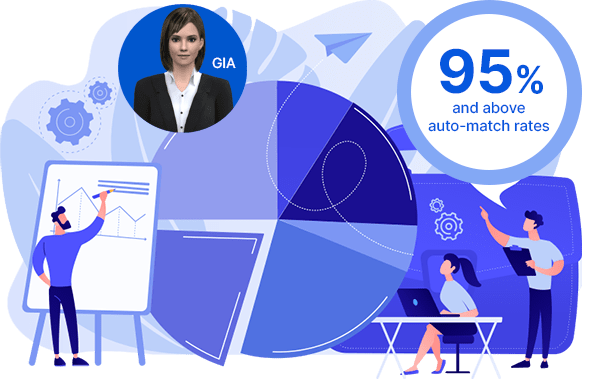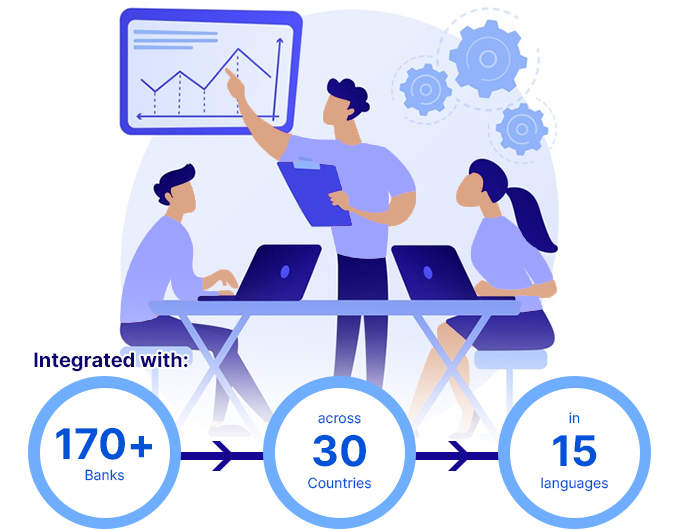 Emagia Advantage in Cash Application
Emagia's AI-powered Cash Application puts AI to work to eliminate inefficiency in your cash application process. Using the solution, you can cut down the manual efforts associated with data capture and auto-matching by over 90%, and speed up cash posting directly into your ERP system. The solution resolves any discrepancies on cash receipts with automated dispute resolution. It uses artificial intelligence to understand customer payment trends, predict cash flows, create and manage cash flow strategies for the new normal.
Whether the challenge is automating the AR process, minimizing manual errors and costs, reducing the time between paying and posting, or automating the cash application without using a single piece of paper, Emagia can help you achieve exponential gains in the Cash Application process using artificial intelligence (AI).
Solution Highlights

Cognitive Remittance Data Capture
Automate data capture from cheque images, lockbox files, email remittance PDFs and bank statements in multiple languages

Banking Integrations
Pre-build integration with over 170+ global and local banks, Open banking APIs, BAI2, MT940, EDI data formats.

Global Payor/payee Relationship
Complex third-party payment relationships across customers from multiple entities and from multiple ERPs

AI-driven Cash Application
Auto-match invoice-to-receipts and posting automation using AI/ML and pre-built hundreds of rules.

Digital Assistant Gia for Cash Application
Automated digitally assisted voice, chat and email correspondence to customers to collect remittance information
Add AI-powered Cash Application to Your ERP System






Gain Exponential Advantage in Cash Application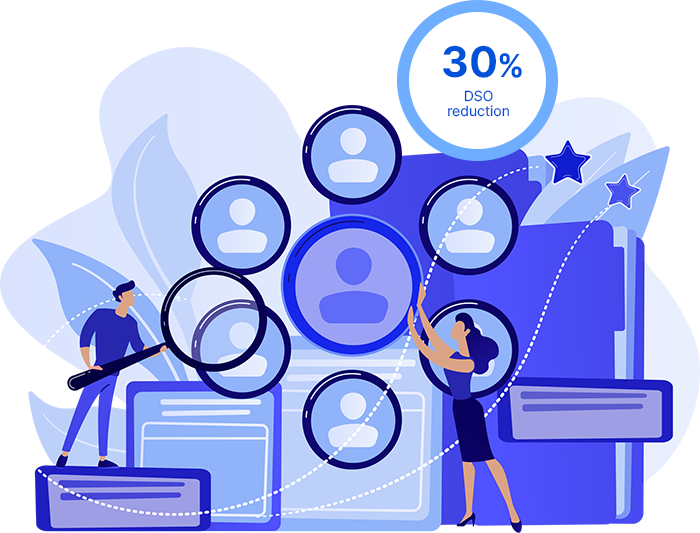 High Match Rates
Achieve industry-leading intelligent auto match rates of 90% and above
Touchless Data Capture
Auto capture global payments, remittances and lockbox data touchless by over 97%
Intelligent Exception Handling
Resolve exceptions and disputes with smart suggestions
Multi Language, Currency, ERP Support
Support invoices across, multiple ERPs, multiple languages, multiple currencies
Reduce Overheads
Reduce manual labor and free up resources for more strategic tasks
Improve Cash Flow Forecasting
Gain necessary intelligence to create short-term and long-term cash flow strategies
Customer Success Stories
Case Study

Unisys
Driving world-class efficiency in global accounts receivables operations spanning across
90
Countries
1000
Customers
170+
Connected Banks
Case study

ConvaTec
Achieving world-class digital Order-to-Cash performance globally in 15 months
$4 Billion
In Receivables
44
Countries
> 90%
cash app rates
Frequently asked questions
Learn from our MasterClass