"Uncertainty" may be the word that best describes the general feeling about where things are going in the B2B credit industry and the economy for the last quarter of 2023 and into next year.
Inflation, automation, and even personal debt were the topics dominating the minds of B2B credit industry leaders at NACM Connect's 2023 Gateway Conference in St.Louis last week. These pressing topics left many pondering the upcoming challenges and opportunities for businesses heading into the year's final quarter.
But amidst the uncertainty lies glimmers of progress and optimism, particularly in the realms of automation and artificial intelligence (AI). A majority of credit leaders who spoke on site at the Gateway Conference with representatives from Emagia noted that their companies had either begun integrating AI into their credit and finance operations or were actively exploring solutions to implement by early 2024.
Credit professionals were particularly interested in cash app solutions as well as ChatGPT and Emagia's brand new GiaGPT, which became the first generative AI order-to-cash copilot on the market upon the release of its free beta version on Sept. 6.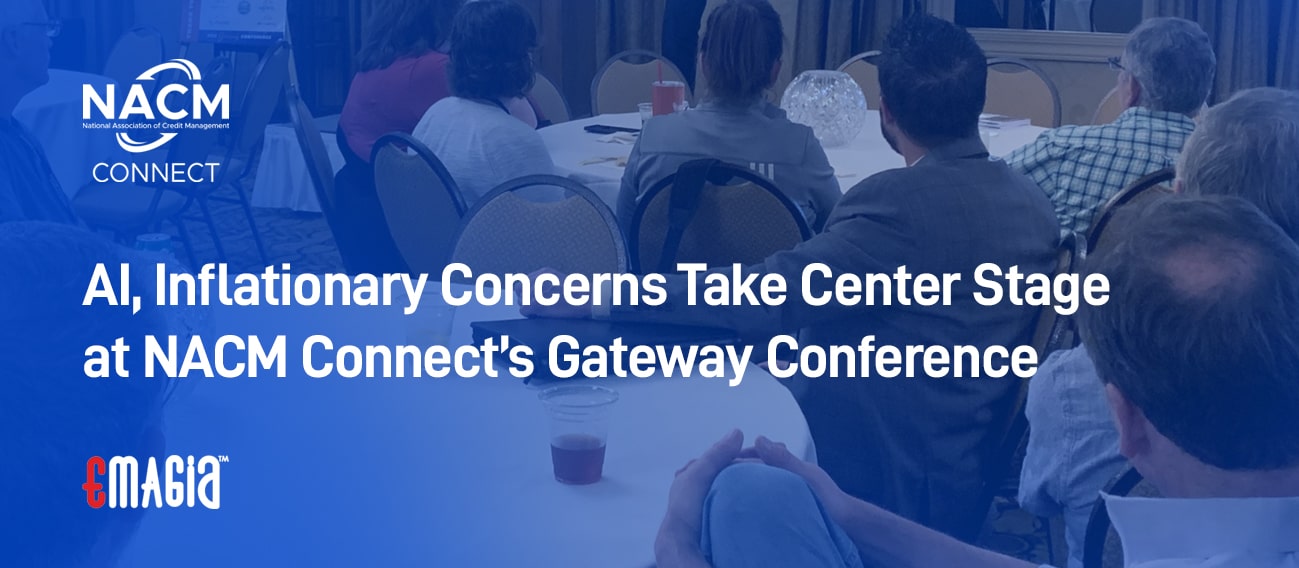 The fast-growing adoption of ChatGPT throughout various industries and online culture has been identified as the pivotal factor driving businesses toward AI and automation. However, enduring concerns loom about ChatGPT or any AI solution that relies on open cloud data because there is so much false information being sourced on the internet. Notably, Emagia has addressed these concerns in GiaGPT by providing a safe and secure space for finance and credit professionals without compromising the privacy and confidentiality of their data to any AI learning models or to any public data sets.
Despite any lingering concerns, a study by Meridian Finance Group presented at the Gateway Conference found credit and financial professionals overwhelmingly selected "AI" as the top priority for businesses in 2023. Automating B2B credit, cash applications and collections to address growing credit risk in the market, need for productivity improvements amidst the shortage of credit professionals seems to be on the top of minds for many this year.