Artificial intelligence in accounts receivable (AI in AR) can reduce manual activities, gain better visibility and improve collections agility. AI in accounts receivable is becoming the new normal. The trifecta of Automation, Analytics and AI play an important role in world-class AR management.
With the pandemic accelerating business service functions, sticking to the old way of managing AR means lost opportunities. Now is the time for businesses to digitally transform their AR management processes to achieve leadership.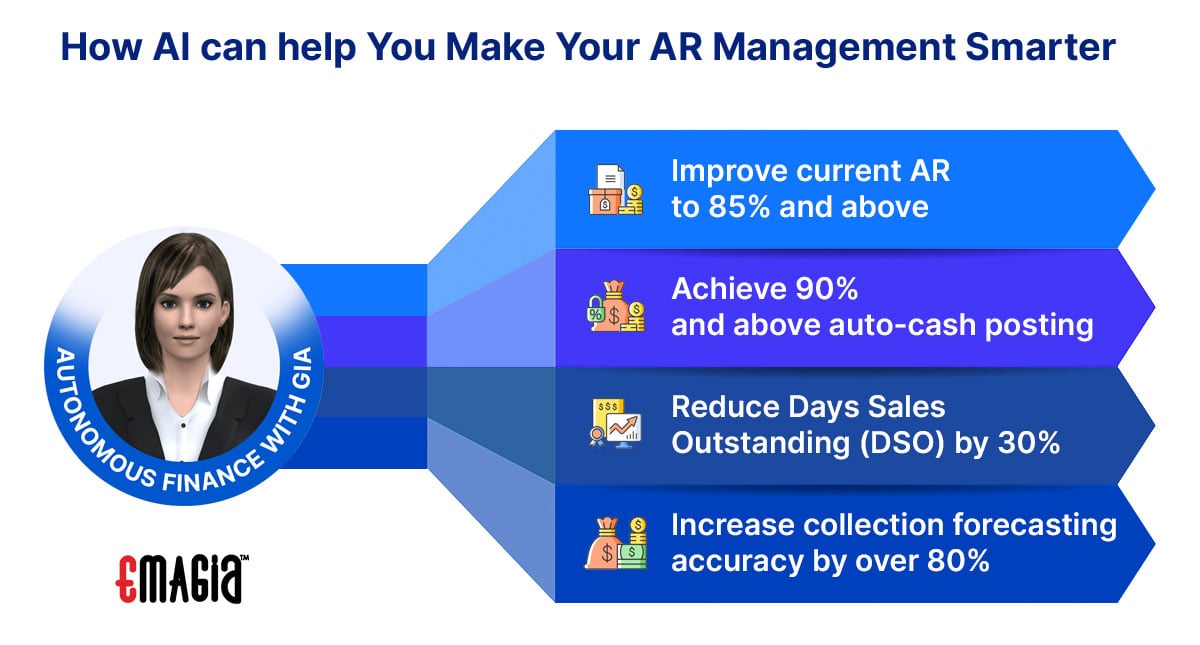 Emagia AI-powered AR Management delivers exponential advantage by predicting customer payment dates, automating personalized collections strategies, boosting "touchless" collections with digital assistants and digital payments, automating dispute resolution, and enhancing the overall customer experience.
Watch this video to know how AI can help you make your AR management smarter and enable your business to:
Improve current AR to 85% and above
Achieve 90% and above auto-cash posting
Reduce Days Sales Outstanding (DSO) by 30%
Increase collection forecasting accuracy by over 80%