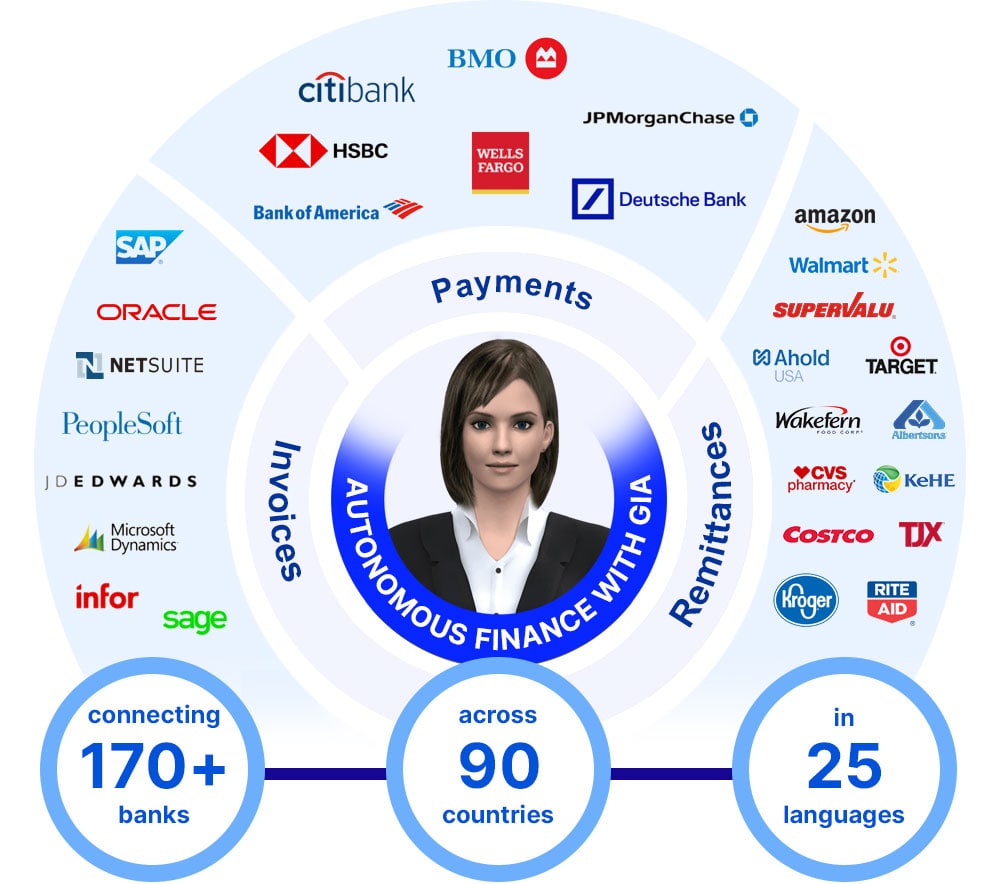 Experience the Emagia Advantage in Your Cash Application Operations
Modernize your AR operations with Emagia AI-powered Cash Application for touchless, frictionless cash posting. The solution automatically extracts payments and remittance data from multiple sources and documents in many different formats, and applies it to open invoices with industry-leading hit rates.
This intelligent solution is integrated with leading banks, ERP systems and electronic lockboxes to make global cash posting fast, easy and accurate without manual work or oversight.
Now in 15 languages, connecting over 170+ banks across 90 countries.
What Our Customers Say
We now have a single global view of all our receivables and we are now able to drive significantly improved efficiency in credit, collections and cash application processes with Emagia.
Ernst Hanouwer
Director of Global Credit and Collections

Emagia has streamlined and digitized our credit approval process, which has become extremely simple both for our customers and staff. Emagia's customer service and support has been top-notch. The transition was smooth and Emagia was able to customize to our specific needs. We are very pleased with Emagia, and our decision to use their software.
Dana Forrest
Controller, Cali Bamboo

Like to modernize your cash application using AI?