Manual credit processing not only slows down customer onboarding but also keeps teams locked up in tedious tasks. Making faster and smarter decisions, doing more with less, minimizing risk and improving cash flow are all directives for the modern credit department and necessary for good working capital management.
Automating part or all of the end to end credit process is simple, cost-effective and provides a quick and relevant Return-on-Investment (ROI). An automated digital credit process facilitates faster credit processing, minimizes global credit risk and provides a 360-degree view of customers.
Experience shows us that there are ten (10) primary elements to automating the modern credit department and transforming to an electronic credit department. Download this e-book to learn how to automate your credit process and have a good digital credit management workflow in place by streamlining your credit management with: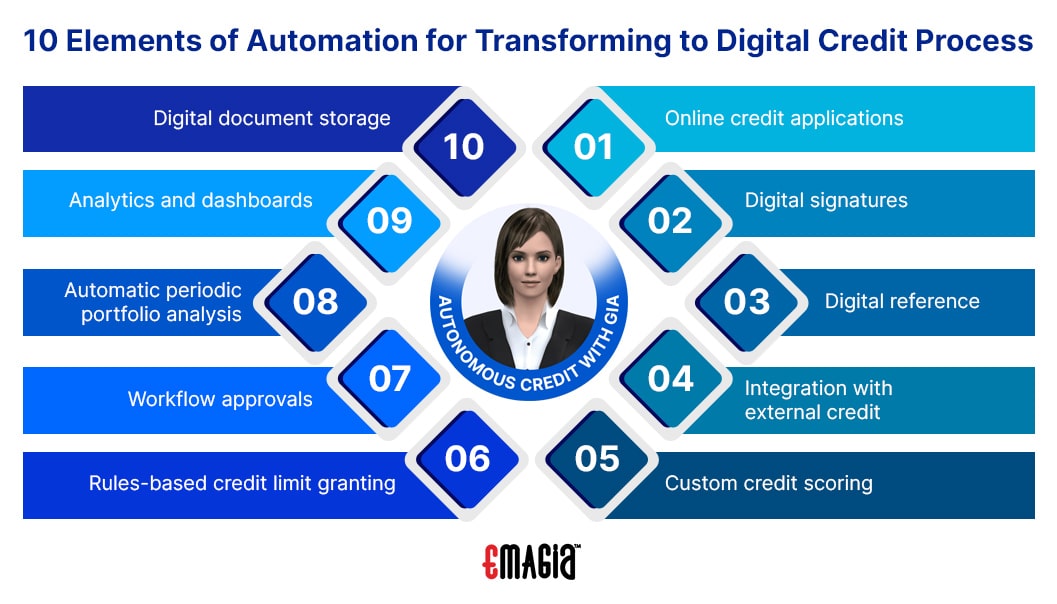 Digital signatures,
Digital reference checks,
Integration with external credit agencies,
Custom credit scoring,
Rules-based credit limit granting,
Workflow approvals,
Automatic periodic portfolio analysis,
Analytics and dashboards, and,
Digital document storage.
The eBook also provides an insight into the advantages each of these 10 elements.