Emagia's Credit Automation solution helps businesses take charge of their credit by providing a deeper insight to understand customers' payment behavior, increasing healthy revenues and minimizing the accounts receivable (AR) risk. The AI-powered solution provides a 360-degree view of customers and their credit risk information in real-time.
Why consider Credit Automation?
Credit risk management plays a vital role in the health of an organization. As businesses expand, organizations reel under the pressure of making quicker and better credit decisions. The conventional credit review process is complicated and slow, often requiring multiple exchanges with external systems, excel formulas/macros, and interactions with multiple stakeholders for approvals. This process can result in unnecessary and costly delays.
To overcome these process delays and enable businesses to make timely and accurate credit decisions, businesses are increasingly moving towards intelligent credit management tools that quickly ingest data from external sources such as credit agencies and information bureaus to help credit managers build a complete picture of the customer before determining the credit terms and processing credit.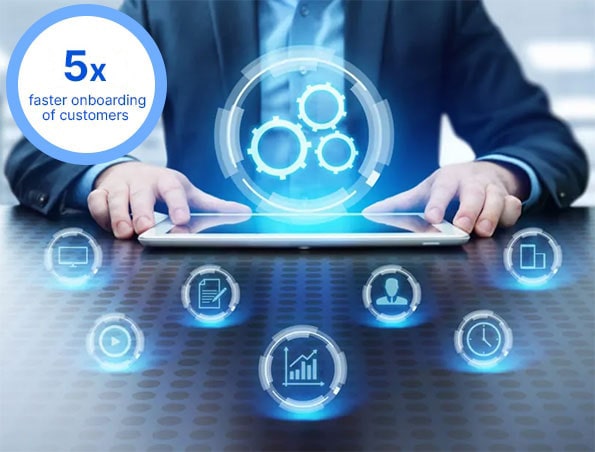 Emagia Advantage in Credit Automation
Emagia's AI-powered Credit Automation solution delivers actionable insights and empowers businesses with smarter data. Using the latest bureau data and information from peers with customers-in-common, Emagia employs analytics and AI-powered credit predictions to help businesses make credit decisions faster, easier, and in the best interest of your business.
This cloud-based solution integrates seamlessly with leading ERP and other enterprise systems, creating a single workbench for all the company's credit departments to process any credit related task.
Whether the challenge is reviewing the credit profile of customers, minimizing bad debts, reducing the customer on-boarding time, quicker order processing, continuous analysis of your business risk, or automating credit decisions – you can achieve all this and more with Emagia AI-powered B2B Credit Automation.
Accelerate Credit Decisions with the power of AI
Using the Emagia solution, businesses can:
Automate credit applications and go paperless
Monitor credit portfolio of customers 24x7x365
Onboard customers 75% faster
Accelerate credit processing 5x faster
Make high-volume decisions 3x faster
Drive customer engagement 24×7
Auto-release orders near real-time
Leverage intelligent analytics on credit requests and decisions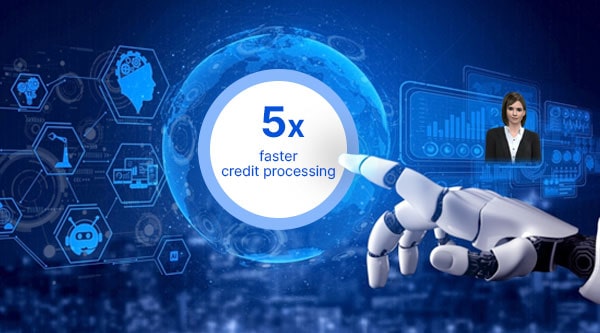 Solution Highlights
Digital Mobile Responsive Credit Applications
Mobile self-service forms with digital signatures and digital reference checks
Prepackaged RPA Verification Bots
Hyper-efficiency with business validation, license verifications, resale tax certificates
Integrated Credit Bureaus Reports
DnB, Experian, CreditSafe, Credit Risk Monitor
Credit Scoring and Auto Decisions Engine
Highly configurable scoring model and risk-based decisions
Conduct Multiple Types of Review
New customer credit review, periodic credit review for existing customers, ad hoc reviews on demand for dynamic evaluation
Auto Order Hold / Release
Faster order hold and release using algorithmic decision making based on configurable rules.
Delegation-of-Authority
Automate approval workflows
Digital Finance Assistant for Credit
Customer facing and credit rep support 24X7
Digital Credit Applications Made Easy
Go paper-less in minutes. Reduce time and costs associated with processing trade credit.
Set up digital credit applications and onboard your customers faster.
Integrated with leading financial systems


















Customer Success Stories
Case Study
Cali Bamboo Boosts Digital Credit Decisions with Emagia
See how a green building materials company automated the tedious task of manual credit management, and accelerated customer onboarding using the Emagia credit application solution
Case Study
Digital Credit Transformation for American Heart Association
See how Emagia empowered one of the world's largest voluntary organizations accelerate customer credit approvals and onboarding time, while reducing manual efforts in credit processing.
Learn from our MasterClass