Credit Automation
Transforming Global Credit Operations for High-Volume Businesses
Transform Your Global Credit Management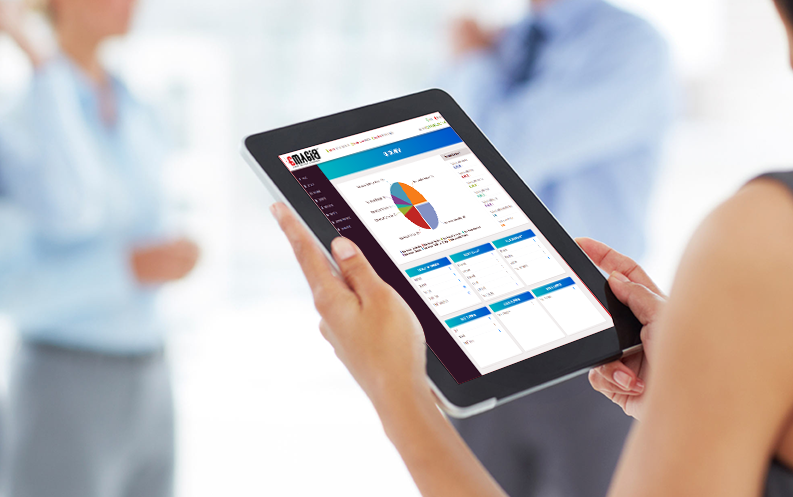 The Emagia Credit Management Solution enables consistent, high-quality credit decisions, increasing healthy revenues and minimizing receivables risk. Emagia Credit Management provides a 360-degree view of customers with all credit risk and receivables information integrated in a comprehensive credit evaluation process.
Built for global deployment with the capability to handle regional credit risk evaluation in multiple countries, the Emagia Credit Management Solution serves as a single global platform across the enterprise. It integrates seamlessly with ERP and other enterprise systems, creating a single workbench for all the company's credit departments to process any credit related task.
Customizable Credit Application Templates
Reducing credit processing time by providing the right information and specific supporting documents is the first focus of efficiency improvements in most credit departments. The Emagia Credit Management Solution allows global organizations to create custom online credit applications for each region or line-of-business, allowing their sales and service organizations to participate in the credit request process.

Configurable Scorecards and Credit Scoring Policy
With changing business conditions, credit departments have to be agile to refine and retune credit policies regularly to mitigate business risk. The Emagia Credit Management Solution gives credit managers powerful administration tools to refine the credit policy and score cards for credit evaluations. Global organizations can define region-wise or product-wise scorecards for evaluating risk, bringing consistency and agility into the credit decision process.
Consistent Workflow-based Credit Approvals
The Emagia Credit Management Solution uses powerful workflow management functionality to configure credit approval workflows based on business rules. It streamlines the credit approval process, for consistent decision making. Audit trails and sign-offs in the process comply with SOX Section 404 compliance standards.
Automated High Volume Credit Decisions Processing
Emagia takes an innovative approach to applying automation and decision support to the high-volume credit-granting process. Pre-defined business rules allow credit limit requests to be granted or denied automatically based on the level of business risk. By automating repetitive credit decisions, Emagia drives maximizes efficiencies in handling high volumes of credit applications.
External Credit Bureau Reports Integration
Externally available credit data from bureaus can be incorporated into the credit scoring and decision process within Emagia. Credit scores and rankings retrieved from third-party agencies are used in the scoring models and stored for future reference and audits.
Automated Periodic Credit Reviews
Timely and more frequent credit reviews of existing customers can mitigate risk in your receivables portfolio. This can provide insight into the changing risk profile of your customer base and make your sales and marketing strategies more effective. Emagia allows you to schedule automatic reviews of large numbers of customers.
Integrated Credit and Collections Management
The Emagia Credit Management Solution has the ability to empower the credit department with full access to collections information on every customer, supporting credit evaluations. It provides customer credit risk information, allowing collections departments to modify their collection strategies based on risk.
Suggested Resources