January 23, 2018 Millions of people rely on digital assistants like Apple's siri and Amazon's Alexa to help them in their daily lives, now corporate cash managers can use EMAGIA's Gia digital assistant to make them more effective. But a Digital Assistant is just the front end to the platform and the data/analytics behind it, no clever tricks can make up for missing data and analytics.
EMAGIA's Global Order-to-Cash platform
EMAGIA, a leading provider of digital and data-driven finance solutions, has been providing global O2C services for over 10 years for some of the largest global corporates, e.g. a $12bn electronic contract manufacturer uses EMAGIA to bring together units in multiple time zones, multiple financial systems and currencies, and multiple languages to deliver huge annual savings in their global O2C operations. EMAGIA's key skill is in Big Data where they bring together huge amounts of different data and then carrying out data analytics to provide key insights and control for CFO's, controllers, shared service staff, see below: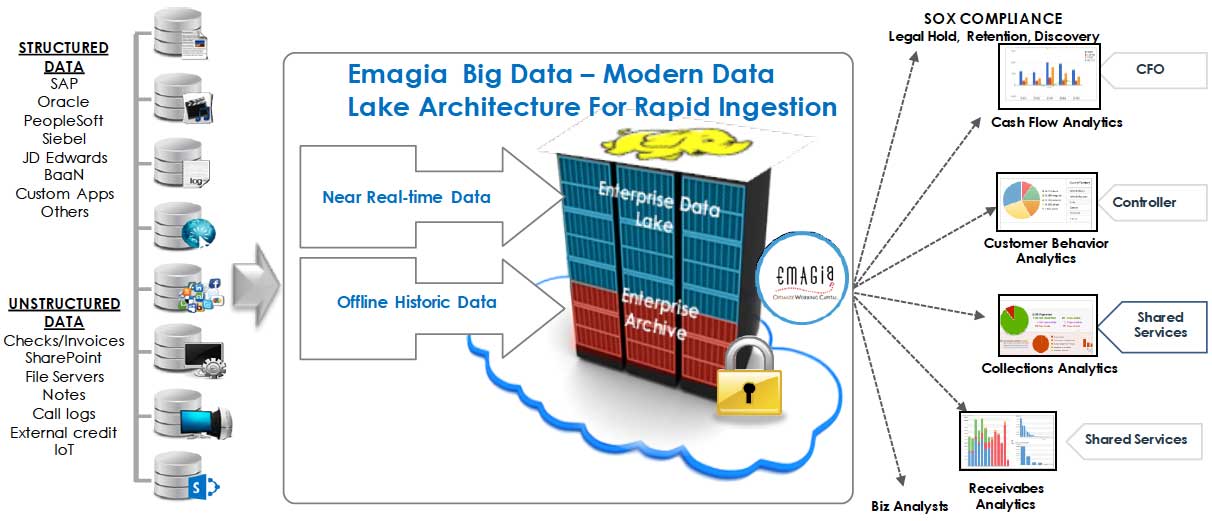 This is the essential ingredient before developing their digital assistant Gia.
Gia Development
In developing Gia, Veena Gundavelli, Founder & CEO, Emagia Corporation explained that, "Digitalization and so-called 'Conversational Artificial Intelligence' is not just a tool, it's becoming a way of life and an integral part of the digital experience across the organization. Gia is built to lead this new way to empower finance executives and finance staff, focused on amplifying their human productivity and strategic value addition to their organization — empowering individuals in their job functions."
When developing Digital Assistants there are many decisions and choices because they have to have some form of character. e.g. Alexa is different from Siri. It took EMAGIA some 18 months to develop Gia and her character. One of the first decisions was to give Gia an image: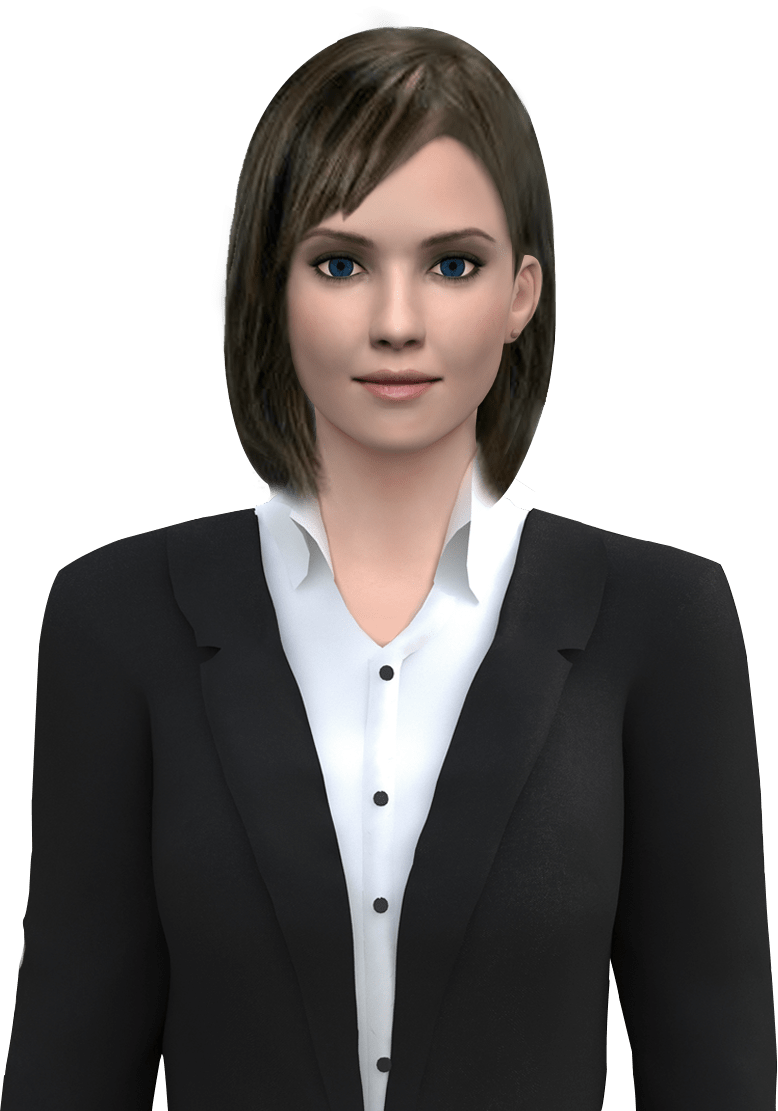 The other vital decision was choose the attributes that Gia's image and voice should represent: intelligent, dependable and trustworthy. (Although the system allows EMAGIA to change the image and attributes for different parts of the world, if required.)
Using Gia
Gia can communicate both by chat and voice and comes with specific skill sets to assist in different roles for the following groups:
CFOs & Finance Executives: Provides quick answers and smart predictions related to financial information. Can retrieve or send information from systems such as Emagia, SAP, Oracle, PeopleSoft, Teradata, Solix and others. Typical questions include:

Give me an update on total cash received so far this week
What is the total cash received this week in North America Region?
What is the total AR for the company?

Finance Operations and Shared Services Staff: Provides quick information and performs repetitive tasks specific to each function. For example, assisting credit staff with business license validations, billing staff with invoices to customers, collections staff to send letters, and treasury staff to check for daily balances. Typical questions include: :

Give me an AR update on GEORGIA PACIFIC
Send them a promise-to-pay-reminder letter
Did we receive any payments from ALCATEL?

Vendors, Suppliers, Customers, and Sales Teams: Provides conversational capabilities to assist customers, vendors, and internal operational teams to help with information and forms processing for credit applications, order forms, payments or receipts.
"Gia is for every CFO and every finance executive leading their businesses in the digital age," said Veena Gundavelli, Founder & CEO, Emagia Corporation. "Gia will be a key partner to all finance operations staff assisting them — 24/7/365 days in the year — helping them to amplify their strategic value to their organization".
Impact
EMAGIA stress that Gia is a continuously learning machine, and can also be trained with new job skills to support many finance operations such as procure-to-pay, record-to-report, treasury, and tax and audit.
EMAGIA's aim with Gia is to free up staff to be able to focus on more strategic important work. Terry Jordan, Credit Manager at Volt Information Sciences, neatly describes the role of Gia for them, "In our finance shared services, we have to make decisions every day that impact relationships with customers, vendors, and business operations teams around the world. With Gia, we would be able to have information at our fingertips for fast and accurate decisions, instead of having to always rely on someone for reports. We look forward to leveraging the digital assistants to improve our finance operations in the future."