Next generation digital finance assistant with document reading capability that eliminates manual document data extraction and provides game-changing productivity to financial and treasury services
January 28, 2020— Santa Clara, Calif. – Emagia a leading provider of AI-based fintech platforms for receivables and treasury, today announced new cognitive data capture skills for Emagia's digital finance assistant, Gia. It can now read finance documents and extract information using a next-generation cognitive data capture service, Gia Docs from Emagia. Receivables and treasury staff can now use Gia for extracting data from finance documents and to eliminate manual data extraction.
Processing remittance, lock box files, and other finance documents manually creates major costs. Template-based RPA bots are expensive and cumbersome when handling various types of documents coming from external sources such as customers, banks, and shippers. According to Forrester, "Enterprises are sitting on mountains of unstructured data — 61% have more than 100 terabytes, and 12% have more than five petabytes"
Gia can now function as a data capture assistant, using human-like cognitive skills to read, learn, understand and extract data from finance documents such as invoices, remittances, cheques, bank statements, and lock box files.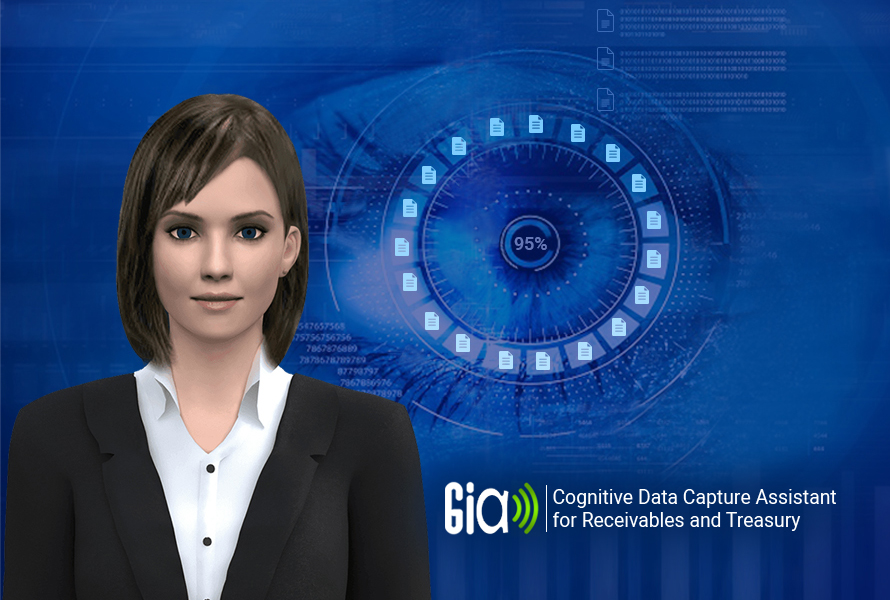 "Our mission with Gia is to bring cognitive F&A skills that boost efficiency in finance operations and to help human staff focus on managing operations, managing strategy and creating value," said Veena Gundavelli, Founder & CEO, Emagia. "We see a future with zero manual data extracts and data entry in finance. With Gia's document reading ability, we are helping modern finance and treasury operations leapfrog into the digital age."
Gia's cognitive data capture capability delivers game-changing productivity and will fundamentally change the way finance and treasury organizations transform documents into structured digital data. Gia is available as a monthly subscription service and also has APIs to export data for seamless integration with enterprise back-office applications. Unlike other data capture solutions, such as with RPA and OCR technologies, which work on templates-based extraction, Gia's data capture uses a neural network-based deep learning engine that learns new templates on its own. This enterprise scalable solution can support various file formats and can export the data extracted into industry standard data formats.
To learn more about Emagia, visit https://www.emagia.com
To learn more about Gia Docs AI-as-s-Service, visit https://www.emagia.com/products/gia-docs/
About Emagia
Emagia delivers AI-powered fintech platform for receivables and treasury aimed to modernize finance operations for the digital age. Over a decade, Emagia has delivered highly innovative and award-winning SaaS-based order-to-cash automation platforms for global finance, F&A shared services and BPO organizations. Powered by Emagia's AI platform, the Emagia Enterprise Receivables Management Suite (ERMS) brings automation, analytics and AI trifecta to empower digital credit, receivables, collections, deductions, cash flow forecasting, cash application, and billing & payments. The Emagia Advanced Analytics Suite provides deep insights from descriptive, predictive, and prescriptive analytics for the entire order to cash cycle. Emagia's Gia DIgital Finance Assistant is the next generation conversational AI useful for finance staff to improve their productivity and for customers to improve their digital finance experience. Emagia's Gia Docs is the next generation cognitive data capture AI available as a service. Many companies across the world have achieved significant and sustainable improvements to their costs, compliance, control and cash flow with Emagia solutions.
Connect with Emagia Corporation
Visit our website: www.emagia.com
Follow us on Twitter: @emagiacorp
Join us on Facebook: https://www.facebook.com/EmagiaCorporation
Follow us on LinkedIn: https://www.linkedin.com/company/emagia/