Cash application process
is complex because it involves matching invoices to payments and remittances that come through many channels, in multiple document types, various data formats, and in many languages and currencies. Emagia AI-powered Cash Application can help you overcome these challenges and make your cash application process efficient.
Emagia AI-powered Cash Application comes with pre-built integration with Open Banking APIs, BAI2, MT940, CAMT.053, EDI data formats. It automatically extracts payments and remittance information from multiple sources in many different formats, and applies it to open invoices with straight-through processing. Using this intelligent solution, you can capture up to 99% data touchless from email remittances and lockbox images, achieve 95% and above auto-matching, and reduce manual activities by over 90%.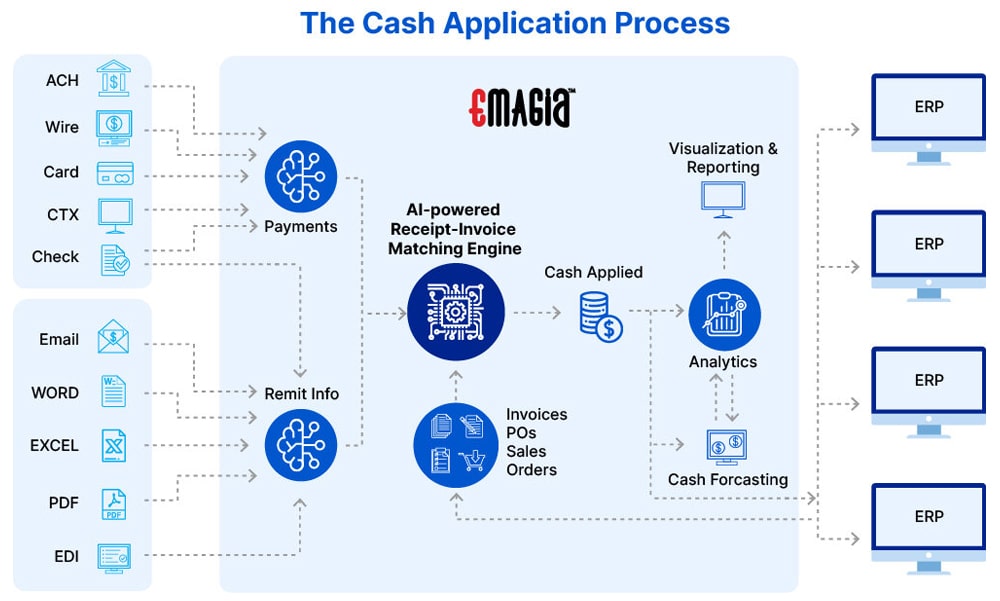 Emagia AI-powered Cash Application is a cloud-based solution seamlessly integrates with leading banks and ERP systems for faster deployment.